SACRAMENTO  AWARD WINNING WEDDING PHOTOGRAPHER
Hello! Yes, if you were searching for a fine art wedding photographer and made it to this page, you are in the right spot.
Welcome and congratulations on the engagement!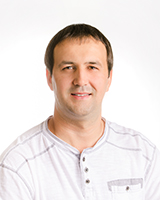 I'm so glad you're here and you're in the right place! After being a professional wedding photographer for over 7 years, my passion for photography energizes and rises with every new timeless and elegant photo. The joy, the excitement, the tears, the dances with daddy, the portraits that take your breath away, I love it all. I love to play with light and have a feeling for the beauty in everything. I always try to bring something new to a shoot and create unique vibes for each couple. For me, it is all about making something beautiful. Ultimately, my goal is to capture couple's celebration with excellence and creativity!