Sacramento Wedding Photography.  Sandrey Photography
Hi! I'm Andrey, the owner of Sandrey Photography and an award-winning professional wedding photographer from Sacramento, California.  After being a professional wedding photographer for over 8 years, my passion for photography energizes and rises with every new timeless and elegant photo.
  My goal is to match your personality and preferred aesthetic with an incredible engagement and wedding photography experience that you and your guests will never forget. The joy, the excitement, the tears, the dances with daddy, the portraits that take your breath away, I love it all. I love to play with light and have a feeling for the beauty in everything. I always try to bring something new to a shoot and create unique vibes for each couple. 
Wedding Photography Gallery

"Thank you so much for taking our wedding photos, you did a great job. We feel like we gained a friend. Definitely will be recommending you to folks we know."
Andrea & Sam

"I am so lucky to have found Andrey and booked him as our photographer for our special day! He was on top of everything, even the smallest detail. Andrey made everyone feel so relaxed and comfortable; he kept us all in good spirits all day. from start to finish. You will not find another photographer who is as passionate, professional, talented, and amazing as  Andrey!"
Stephanie & Jason.

"The wedding photographer was amazing & the quality of our photos was impeccable! I really recommend Andrey to upcoming couples who need a top-notch photographer for their wedding!
.
"
Oksana & Jose.

"He was amazing to work with, first of all. Second, he is so passionate about his work that he'll capture all of your precious moments for your wedding! He does not miss a beat."
Alexandra & Shaun.
The Latest & The Greatest
Passionate about creating professional, organized experiences and modern, memorable images!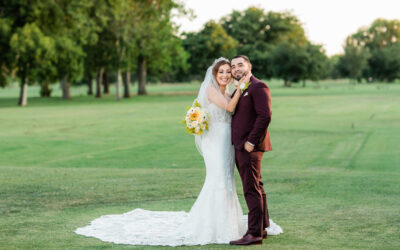 Edwin + Anna | Haggin Oaks Golf Complex Wedding We photographed Anna and...
read more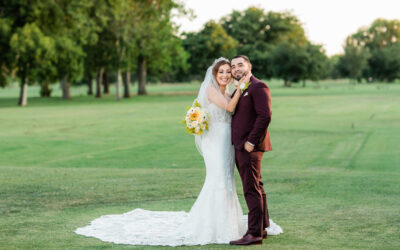 Edwin + Anna | Haggin Oaks Golf Complex Wedding We photographed Anna and...
read more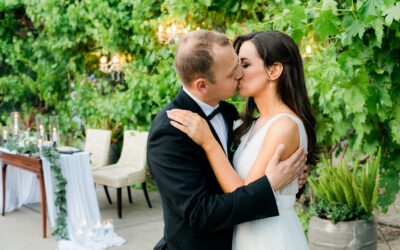 Venue: Sienna Restaurant | Event Planning + Florist: Lana Vysochin |...
read more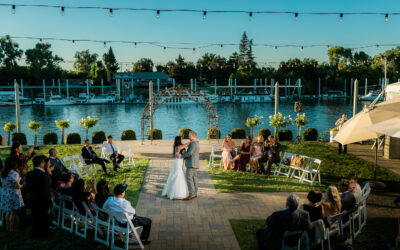 Wedding Coordinator: Courtney Reading | Videographer: Jacob and Seonkyoung...
read more
Sacramento Wedding Photographer
Sandrey Photography is a Sacramento based wedding photography company. Over the last couple of years, wedding photography has gone through trends. We totally understand your dilemma right now. How do you ensure that your photographer will make you look good?  How do you know that we will capture photos that tell a story, and that you would be happy to put on your wall? Even more important, how can you be sure that your photographer will make you look your best? As a Sacramento Wedding Photographer, we have the answer for you.
Our goal is to make sure that your wedding photos capture your personality and the emotion of your wedding day with our professional wedding photography experience. We know the core foundations that not only make great photography, but also an incredible experience for you and your family. Through expert posing, fashion-inspired lighten, and incredible storytelling, our goal is to make you look your best.
We move to this style of cinematic photography that is focused on you. Your family and the most important day of your life.
What we do at Sandrey Photography
We specialize in wedding photography, engagement photography, family photography. Indoors or outdoors, in the Sacramento City or Destination, we've done it all!
Sandrey Photography Images Wedding Photography Style.
SANDREY is not your ordinary wedding photography service. We focus on cinematic portraiture, meaning that we incorporate movement and fashion-inspired posing and lighting into our work for a breathtaking experience and images like you're never seen before. Our creation is world-class art, blending creative photojournalism with modern fashion and traditional photography to create one-of-a-kind images that you, your family, and your guests will treasure.
Cinematic
This is the signature Sandrey Photography style, which blends bursts of color with fashion-inspired lighting to unify you and your environment. Though this is the most difficult style to shoot, our team is trained to create at least one image in this style for each part of your wedding day, and the results are perfect as framed wall art for your home.
Photojournalistic
If you love seeing the emotion from your wedding day, you will resonate deeply with our second style, which we create by capturing emotional moments as they unfold before our eyes.
Traditional
As Sacramento wedding photographers, we often shoot couples in well lighted as well as not-well lighted areas. Natural light is a hot topic among folks in the photography industry, and we are able to create this clean, airy, and light look for you even when the light is low. This timeless, classic form of photography will never go out of style.
Hire SANDREY photography to capture your dream come true wedding!
If you are planning to get married in Sacramento, West Sacramento, Davis, Folsom, Auburn, Grass Valley, Yuba City, Vacaville, Dixon, Elk grove, and looking for the perfect wedding photographer, ASI photography is the perfect match for you. We will sit down with you and help you translate your vision into reality, bringing your vision to life. You take your wedding photography seriously, and we do too.
Your wedding day is your day to shine, and of course, you want to hire a local wedding photographer that understands you, a wedding photographer that captures every unique moment and Sandrey photography would love to be that photographer for you!
We Contact our client coordinator to get more detailed information and to schedule a video consultation to provide you with a full quote for your wedding day. Whether you need advice on finding the perfect Sacramento wedding venue or have other questions about our services, call us anytime Monday through Saturday from 10 am to 7 pm or schedule a meeting. Contact us today!  We cannot wait to meet you and tell your love story through stunning, unforgettable images.